(No Ratings Yet)

The last time I saw the OnePlus 6T, it had a triple back camera, as well as a pop up front selfie shooter. Now the same approach returns via another concept, this time one created by Science and Knowledge aka Targetyoutube. It's everything you expect and more.
If you're thinking about similarities with Oppo and Vivo models, it's no coincidence, since both those two and OnePlus fall under the same umbrella company, BBK. Anyway, this new OnePlus 6T render involves having a dual back camera module, plus an extra camera below it. Oddly enough there's no notch, even though the OnePlus CEO talked a lot about how important the notch is…
A OnePlus T model has to be an incremental update, not a huge one, so we're expecting slight changes in camera, design and maybe some specs. However, I doubt we'll see any change for the RAM and CPU, which will probably be the same as on the OnePlus 6. The back side also looks pretty much the same, sans the fingerprint scanner, now integrated in the display panel.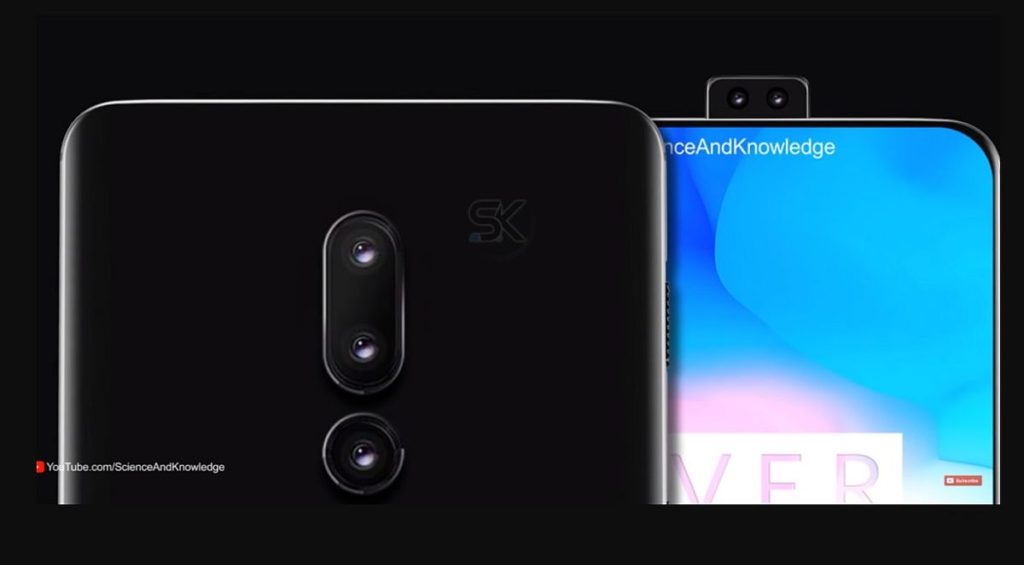 Android P 9.0 may also be on board, while upfront we get a pop out dual camera for selfies. No notch, no front camera on the facade, no earpiece, nothing, just an edge to edge screen. OnePlus may easily borrow the pop up camera from Vivo, I think, since they're related companies. I see that the Mute slider is now a bit bigger and more prominent for some reason. The OnePlus 6T looks like a pretty big device to me, perhaps bigger than the predecessor.
The battery charge should be even faster this time around and the phone is shown in black, red or white. A $642 price tag is proposed by the designer, even though it's quite the jump from the OnePlus 6. This doesn't feel like much of an upgrade from the already existing model or even the OnePlus 5T, to be honest.
[via Science and Knowledge]