(7 votes, average: 4.86 out of 5)

Once the Samsung Galaxy Note 8 came out, Samsung put a lot of emphasis on turning it into a PC via the whole Dex thing. Basically you place the phone in a dock/cradle thingie and it connects to a monitor, mouse and keyboard, replacing a PC. Now how about replacing a full fledged laptop? Designers Kwanjan Ryu and Jaejin Bong took it upon themselves to showcase that.
This Samsung laptop concept may remind you of the ASUS PadFone a bit or several other similar projects, but one thing is clear: we're dealing with a stylish laptop that gives the MacBooks a run for their money. Rendered using Rhinoceros 5.0 and Keyshot, the Samsung Dex Book is basically a 14 inch widescreen laptop, that can host a Galaxy Note 8 into the keyboard area.
It's got a bigger than usual chin, flat keys, a pretty slim profile and a not so narrow bezel screen. The Dex Book doesn't have its own CPU, cooler and GPU, so it can carry a larger battery. The Note 8 supplies those and possibly also the RAM. A special slim sound bar will be included for improved acoustics, within the palm rest area.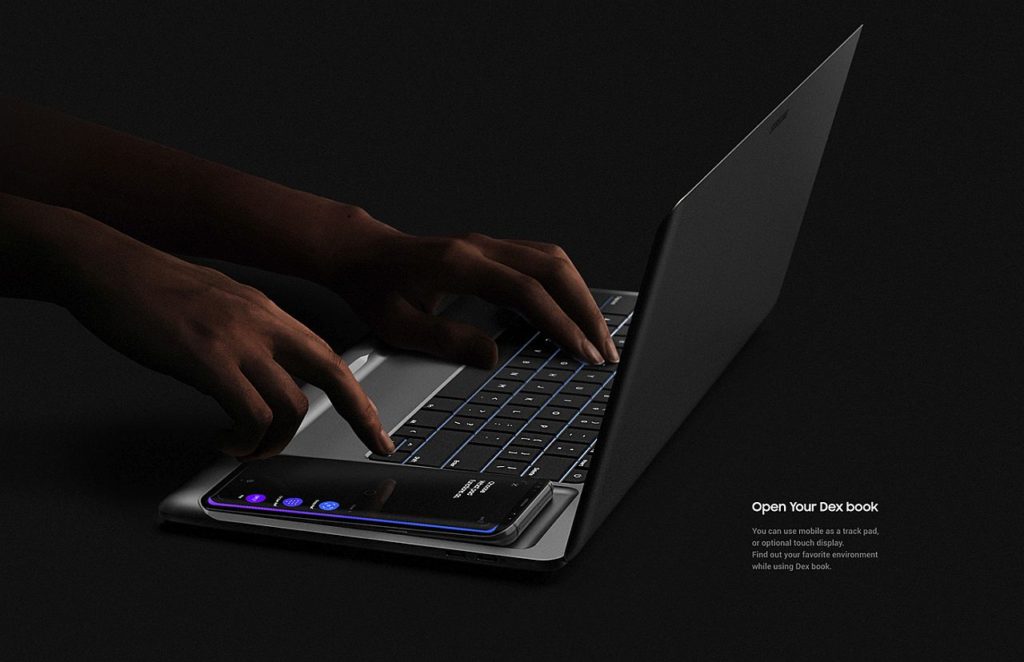 This device can also host the Galaxy S8 and S8+, not just the Note 8. Its screen offers a 21:9 ratio and a resolution of 3360 x 1440 pixels. The phone can also be used as a trackpad from what I understood, which makes sense, but we can't help but think that a regular trackpad would have also been nice. The laptop has a Bixby button and Samsung Pay support.
All in all the core idea is good, it just needs some minor retouching. Check out the source below for many, many more details.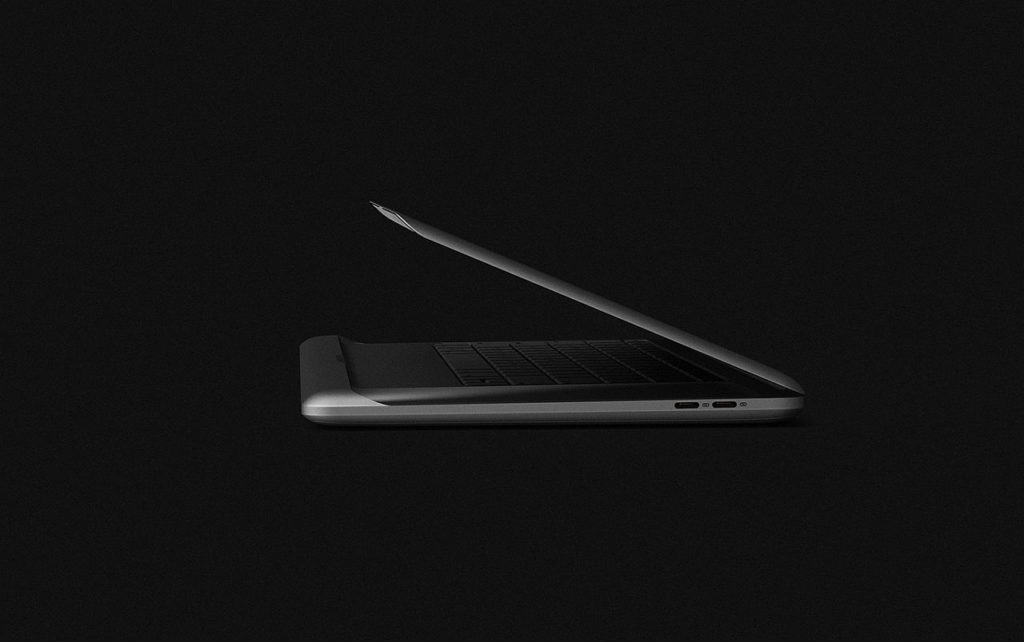 [via Behance]