(7 votes, average: 3.71 out of 5)

Samsung has been exploring the flexible smartphone segment for a while now, but they haven't gotten into crazy stuff yet, like phones that turn into bracelets. Lenovo and Nokia tried that at some point, but they haven't gone into commercial products afterwards. Now if we imagine Samsung doing that we'll see something like the Samsung Flex 2020 coming up.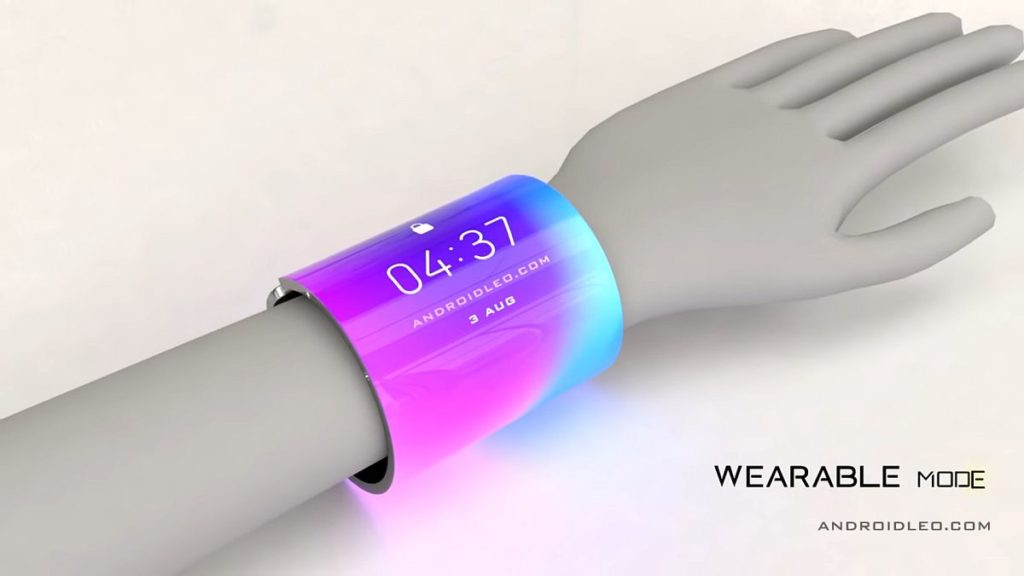 Rollable OLED screens already exist and one such mechanism could be used on this device. It's a flexible screen with extra bending power compared to a regular display panel. The Samsung Flex 2020 is a slab of flexible glass, that can wrap around your wrist and become a watch. It's got a 6.5 inch Quad HD flexible panel, that can be rolled into a compact form factor.
You can use it as a smart watch and carry it around your wrist. In spite of the foldable and large screen area, it has a fingerprint scanner integrated within the panel. The designer of the device also has some predictions about its specs, with stuff like 8 GB of RAM, an Exynos 10 Series CPU and 128, or up to 512 GB of storage available.
We should get a dual camera module with 23 MP + 16 MP sensors and F/1.5 as well as F/2.4 aperture, with support for super slow motion video at 960 FPS. Samsung Flex Pone packs a 3300 mAh battery that's made of a small moveable power cell. Samsung already hinted that this was going to be a limited edition and expensive product, so a $2199 price tag for the Samsung Flex wouldn't be that weird.
Honestly, even though I've seen rollable TVs, I think we're far from achieving this type of product format yet.
[via AndroidLeo]