(35 votes, average: 2.43 out of 5)

Created by HS Design, this Samsung Galaxy S6 concept is based on a combo of materials. The device has an aluminum body with a rubberized matte plastic in the mix as well. Upfront we've got a 5 inch 2K display and inside there's 4 GB of RAM.
At the back we find a 21 megapixel camera and at the front a secondary 6 MP cam for videocalls and maybe even for some IRIS scanning. The battery inside this model is a bit overkill in capacity, at 4000 mAh. This is a pretty wide device, that keeps the idea of the rings around the case, that the Galaxy S5 made popular.
It would appear that its edges are made of plastic, not a bad call if you ask me. Also, the designer was careful to make the device more rounded, so it wouldn't dig into your palm like an Xperia does. I can see that the camera area and the Home button have been enlarged and both feature metallic areas. For some reason, the camera makes me think it can be detached and used separately…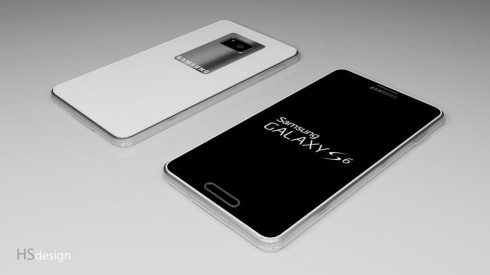 [via HS Design]