(10 votes, average: 4.00 out of 5)

The folks of 3DFuture.net have amazing renders of device that have either been launched or not just yet and from the latter category we've spotted the Samsung Galaxy S7 Edge 2016 concept below. This model is actually based on a patent that appeared earlier this month from Samsung itself.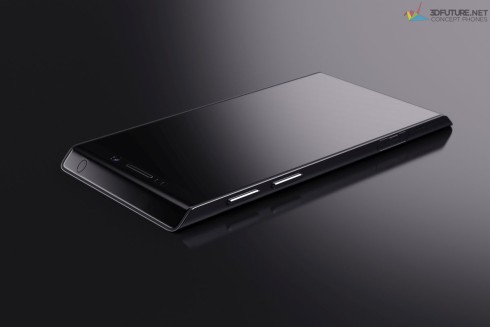 It features a curved top and bottom, basically placing the edges in those areas, instead of the sides. The handset has a metal construction, a camera mechanism that also integrates the flash and pulse sensor below it and side placed speakers. This Galaxy S7 Edge is slim and has a lid on top of the microUSB port for some reason. The screen has an edge to edge approach and it's not very clear if the top and bottom curved parts are also screen areas.
I feel that the volume buttons are a bit too big and I can't quite tell what the circle within the curved top area is: Power button, infrared emitter or sensor? As you can see, the back side edges of the phone are now more gently curved compared to the Galaxy Note 5. This is an elegant phone with a format to remember, but will those top and bottom parts be appreciated by the public?
[via 3dfuture.net]