(1 votes, average: 5.00 out of 5)

You know what comes after a famous smartphone leaks, right? Techconfiguratiuons gets on it and renders some well done designs of the device, like those below for the Sony Xperia XR. The device seems to keep some elements from the previous Xperia X releases.
Expected to have a 5.1 inch diagonal, this smartphone will probably come at IFA 2016 next month. While the leaks showed it in blue, we have it here in gold. It comes with a 23 megapixel main camera and an USB type C port, plus front facing speakers. The screen we just mentioned has ultraslim bezels and inside the phone there's a Qualcomm Snapdragon 820 CPU.
It's supposed to debut with Android Marshmallow, although seeing how LG V20 is coming with Nougat, I also expect that here. Although it doesn't say anywhere, this blocky thingie feels like it's made of metal, certainly straying from the usual glass or sometimes polycarbonate approach Sony has. You know what would be cool? If Sony realized they had the whole AR thing done way before Pokemon GO via their camera apps and actually launched games based on those modes…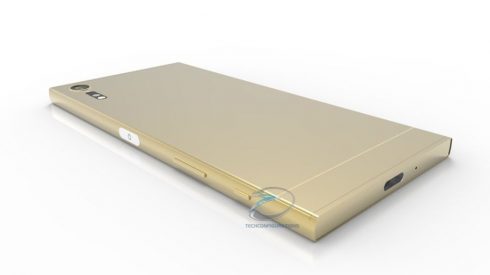 [via Techconfigurations]