(10 votes, average: 2.60 out of 5)

So Martin Hajek had a crazy idea the other day: what if Apple decided to use the iPhone 6 design on the iPad Mini 3 and the iPad Air 2? Both models are expected to be announced in just hours, during a special Apple event, so let's analyze the designer's vision.
So, after the iPhone 6 actually borrowed some design elements from the iPad Mini and Air (rounded shell and pill shaped buttons), it's now time for the new iPads to borrow from the iPhone 6. The iPad Mini 3 is the concept the designer focuses on, since it's basically a bigger iPhone 6 Plus. The tablet features rounded edges, pill shaped buttons and the bottom part speakers are now perpendicular to the case, instead of slightly sloped.
The number of speaker holes has also decreased and the orifices are bigger. The camera of the slate now protrudes and we're also getting a camera flash this time. The plastic bands from the back of the iPhone 6 are here as well, as you can well see. The iPad Air 2 also takes this approach, as shown in the images. Does this design suit bigger models or just phones?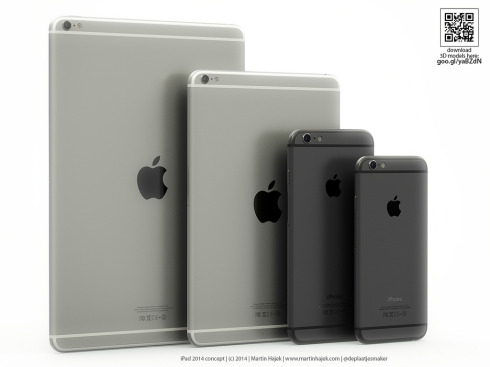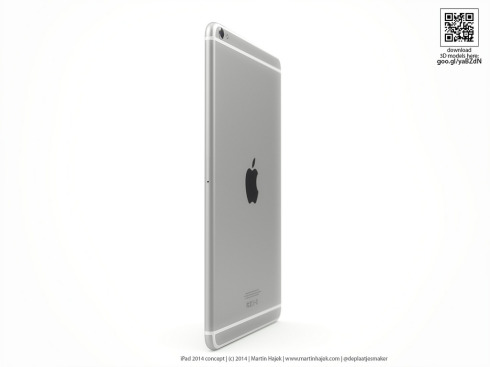 [via Martin Hajek]