Even though this iPhone 16 Pro concept is promoted as a novel affair, to me it feels more like a throwback to the LG G6. It's hard for me to believe that Apple would be the one to return to horizontal module cameras. At least it has the flat edges… Let's check it out below.
The creation of designer Petar Trlajic, this iPhone 16 Pro concept has a shiny metal frame and a matte back. It has a triple back camera and also a big LED flash. It also brings back the round iPhone 4 button, which is somehow separated by the glossy metal bands on the side. This separation leads me to believe that there's a sort of Touch ID scanner there.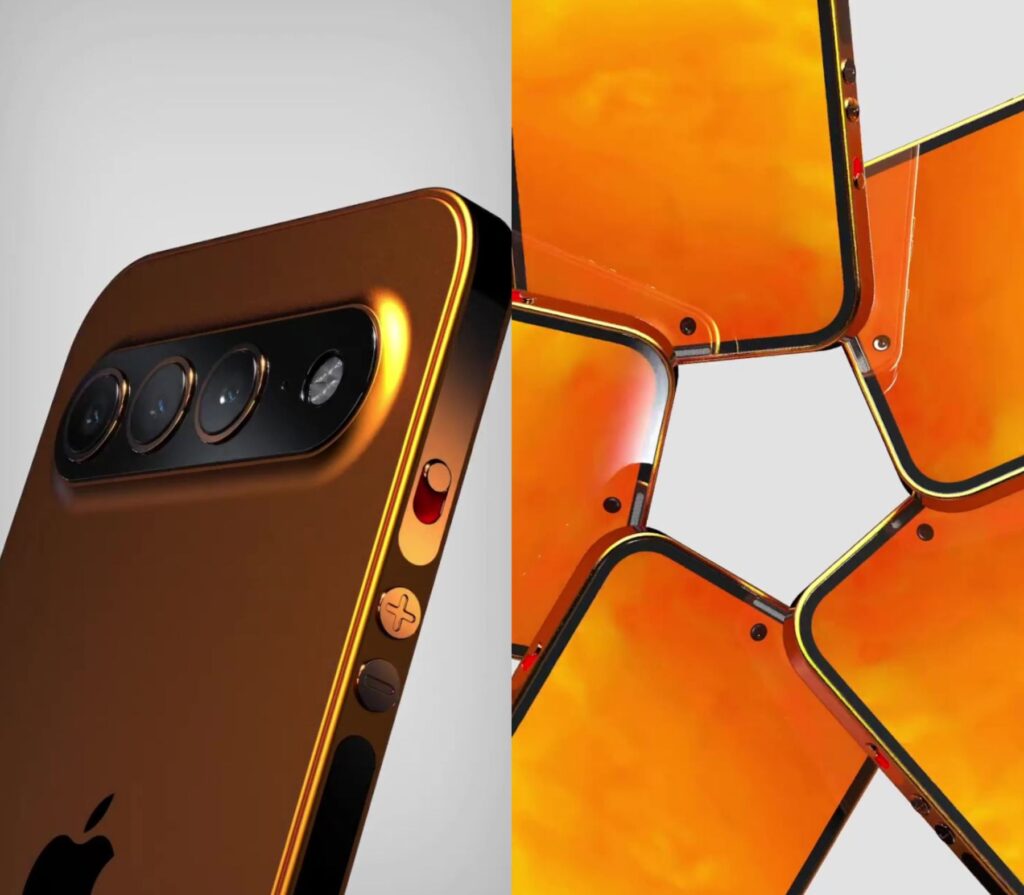 The bottom port is far from gone and we can't quite make out if it's USB-C or Lightning. I've said it before, I'll say it again: Apple would rather kill all ports and go full wireless rather than use USB-C. I also see that the Mute switch has a red background behind it. The camera's slight protrusion once again feels like the LG G6 and also like the OPPO Find X5 Pro a bit.
The notch has been replaced by a hole in the screen, a discrete one, unlike the recently leaked dual pill design, one for Face ID and one for the selfie camera. Not a huge fan of the gray earpiece.
via Yankodesign / Phone Industry