(5 votes, average: 3.60 out of 5)

Well, a few hours ago Apple debuted the iPhone 6s and iPhone 6s Plus, but there was no trace of the iPhone 6c. Luckily, designer Martin Hajek has imagined the handset for Apple, in case they ever want to make it.
As you can see, the 6c is smaller than the 6s and it comes with a Touch ID fingerprint scanner, a crisp screen with a 4 inch diagonal most likely and a very shiny and big metal frame, from what we can see. The general form factor isn't very different from the one of the iPhone 6. The camera protrudes and we've still got those plastic antenna lines at the bottom.
Bezels are big and the Lightning port is still at the bottom. I'm guessing the device has specs similar to the iPhone 6, at least internally and I mean the CPU, camera and RAM quantity. It will be good to run iOS 9, 10 and probably 11 at most…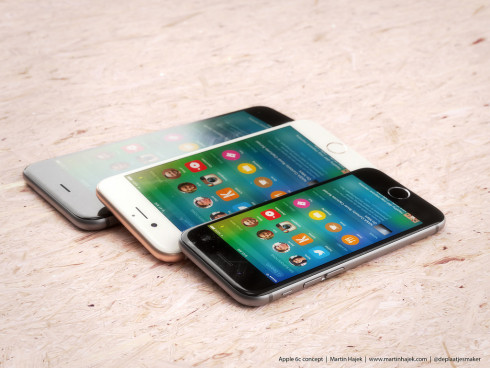 [via Martin Hajek]