(7 votes, average: 3.86 out of 5)

As MWC 2017 approaches, all the eyes are focused on LG G6 leaks and then to the Galaxy S8, that will appear in March or April. Nobody seems to think about the iPhone 8 anymore, that's still quite a long way from launch, with its expected fall debut. This doesn't stop designers from coming up with excellent iPhone 8 concepts, like the one below.
The creation of Remo Zehnder, the newcomer has two camera lenses fit on all 3 versions of the smartphone. We get 16 megapixel pictures, 4K Videos and F/1.7 aperture. The iPhone 8 camera is supposed to be the best on the market and this time there will be no camera hump. The FaceTime camera graduates to 8 megapixels and the designer claims that the screen on the iPhone 8 is "enormous".
It lacks bezels and also it's an AMOLED panel with very vivid colors, plus deep blacks. Apple's switch to OLED has long been rumored, so this will happen sooner or later. There's no classic Home button here, but rather an area of the screen, repurposed as a fingerprint scanner and Home button. We also get an iris scanner, working even with contact lenses, eyeglasses and sunglasses.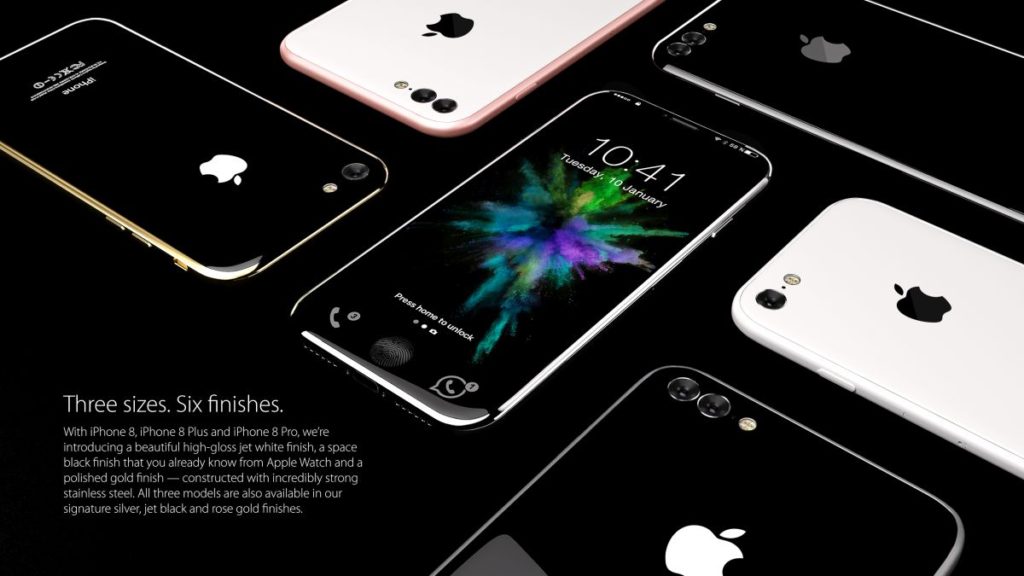 This iPhone 8 concept comes in 6 different finishes, with the front and back made of glass. The frame is made of stainless steel, borrowing from the approach of the Apple Watch. A brand new USB C connector has been included and the iPhone 8 Pro becomes a genuine productivity machine, with a 5.8 inch screen and Apple Pencil interaction.
Finally, wireless charger is also available. The only problem? You can't find anything to upgrade next year, when everything sounds close to perfection!
[via handy abovergleich]