(3 votes, average: 3.67 out of 5)

I can't even remember when I last saw a cameraphone, a legit one, with a big camera protrusion at the back, huge number of megapixels and new optical technologies. Samsung tried its hand with the K Zoom, there was also the Lumia 1020 and now there's an experimental model from RED. Michael Muleba proposes the iPhone XE concept, which takes the iPhone X camera to a whole new level.
We get a DSLR camera lens at the back side, a thinner phone frame and a bigger battery, plus more color variety. I see there's also a version of the Apple iPhone XE clad in leather for some reason. The notch doesn't seem to have gotten smaller, as rumored. I also can't quite figure out what the bottom back side cutout is for. It may have something to do with optics, like being a huge Xenon flash, but that's probably not it.
It may also serve for symmetry, in order for the back camera to not feel lonely up there. I think that making the iPhone XE thinner than the iPhone X is not a good idea, because the heavy camera module would drag the whole thing down from your hands and you'll drop it. Also it will feel odd when you hold the phone to the ear. Hopefully you can actually detach the camera module.
The only thing that doesn't make sense here is the button placement and design.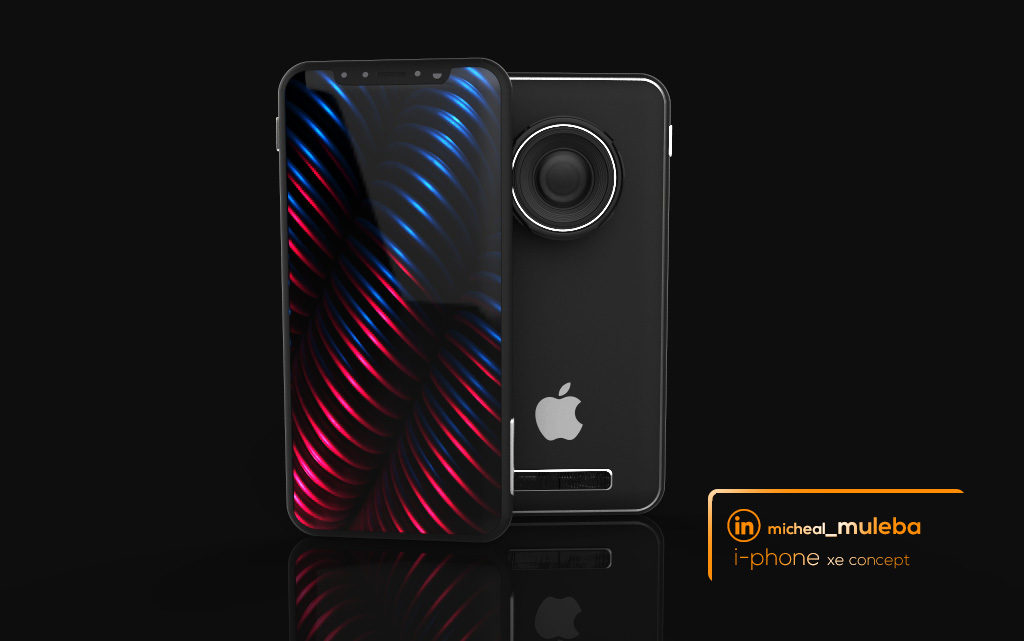 [via Michael Muleba]