(4 votes, average: 5.00 out of 5)

Remember when last year there were a ton of leaks related to a new iPhone 6c device? And at some point this year there were speculations about an iPhone SE 2. What if one of those handsets actually happened? The folks of Curved/Labs took it upon themselves to make this happen and the result is called iPhone SE Plus.
The iPhone SE is the inspiration here, but the diagonal increases a bit. The device's general format is the same as the one of the iPhone SE, but this time it manages to fit a 4.7 inch panel upfront. The device has very slim edges, cutting 0.1 to 0.2 mm from the bezels. The screen panel goes from LCD to OLED and the resolution also increases.
Another change is the fact that the device has more rounded edges, more rounded than before at least. At the back there's a dual camera now, perhaps borrowed from the iPhone 7 Plus, at least as a concept. Bokeh is also here and zoom is also in the mix, maybe even optical zoom. And no, the camera doesn't protrude. Even the TrueDepth camera system is here, triggering the Face ID system.
The phone itself feels like it's a combo of the iPhone X and iPhone SE, with the back clearly being a tribute for the iPhone 5, as well as the metal frame. I feel that the edges of the device protrude too much to the exterior, but other than that I found the design interesting and original.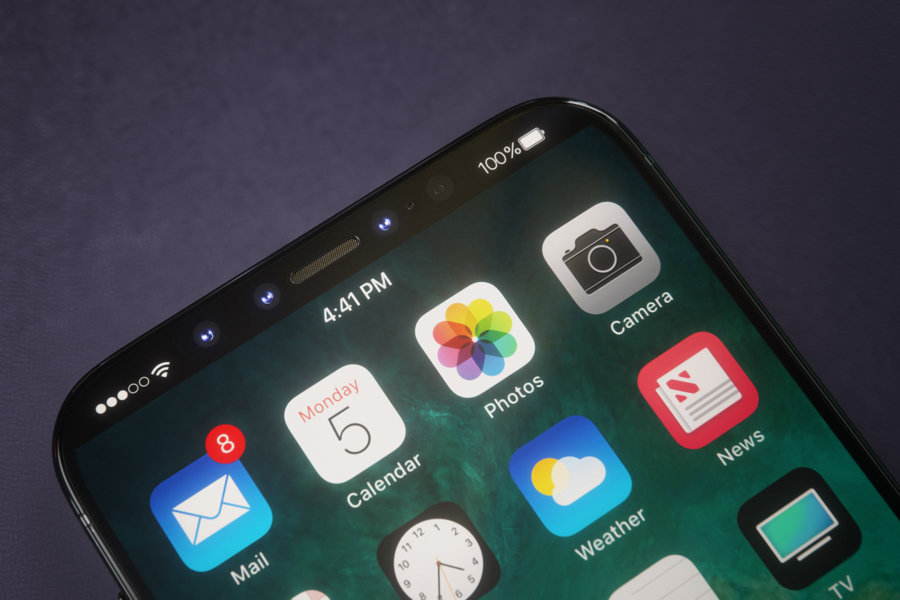 [via Curved/Labs]