(5 votes, average: 4.40 out of 5)

Just a few days ago designer Hasan Kaymak created a beautiful Samsung Galaxy S10 concept and now that's followed by an equally impressive iPhone concept. This time it seems to jump on the bandwagon of sliding camera phones and you'll see why below.
The device's concept video will appear in a few hours and at the time of this writing all we have are a few renders. I can easily deduce there's a projector mechanism in here, within the upper portion of the device. I also noticed a sliding part, much like the Oppo Find X one or rather the Vivo NEX.
It's either a projector that puts a control UI on a surface or two Kinect style sensors. I see a lot of sensors at the top, 4 or 5 of time on the sliding part. The iPhone concept seems curvier and bigger than usual, plus it has a pretty rounded format.
It keeps the stainless steel case and probably the glass back too. I also have a spoiler for you: the MacBook in the background is also a new concept from the same designer. I also found interesting the way the icons of open apps are multitasked at the bottom.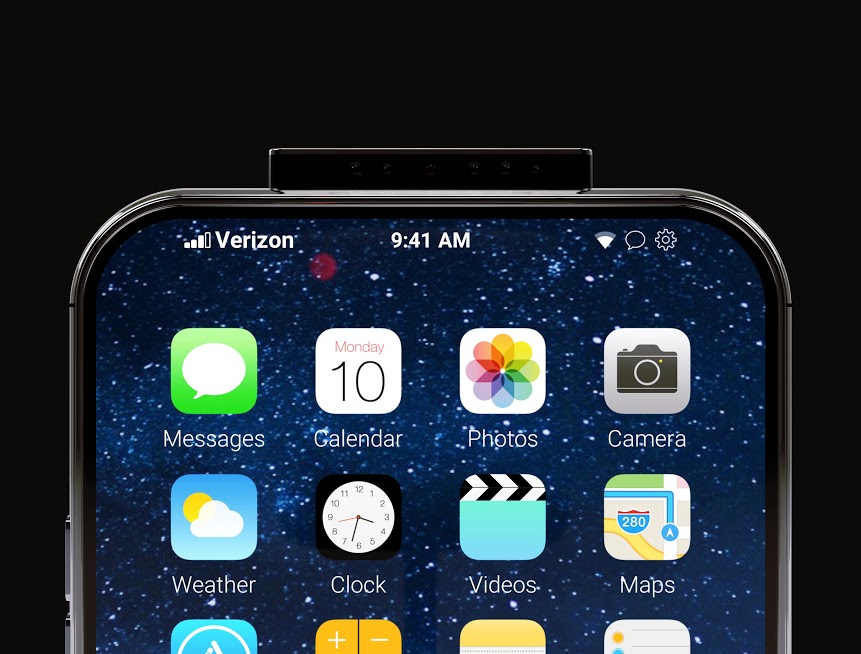 [via Hasan Kaymak]