(1 votes, average: 5.00 out of 5)

We like futuristic technology and projects in development more than "coming soon" devices, because they're closer to reflecting the hopes and dreams of engineers and designers. Such is the case with the Cubimorph, a project coming from the Department of Computer Science at the University of Bristol.
But they weren't alone, since they worked on this modular phone project with researchers from the Universities of Purdue, Lancaster and Sussex. Cubimorph is an "interactive mobile device", able to change shape as the user requires it. At its core is a series of small LEGO-like building blocks, with special and smartly hidden hinges.
These are touchscreen blocks, combined in a variety of shapes and formats, as shown in the video below. It feels like "Minecraft became a phone", if you allow me to be poetic. Hinges are used to connect cubes together and these cubes come with touchscreens on each of the six sides. Researchers also managed to somehow integrate motors inside the cubes, letting the device reconfigure and realign itself thanks to those.
Cubimorph can morph into a gaming console, a tablet, phone or whatever you want it to be. The device can be folded, reconfigured and remolded as the user pleases. I look forward to seeing and hearing more about this project and hopefully it won't go the way of the Nokia Morph.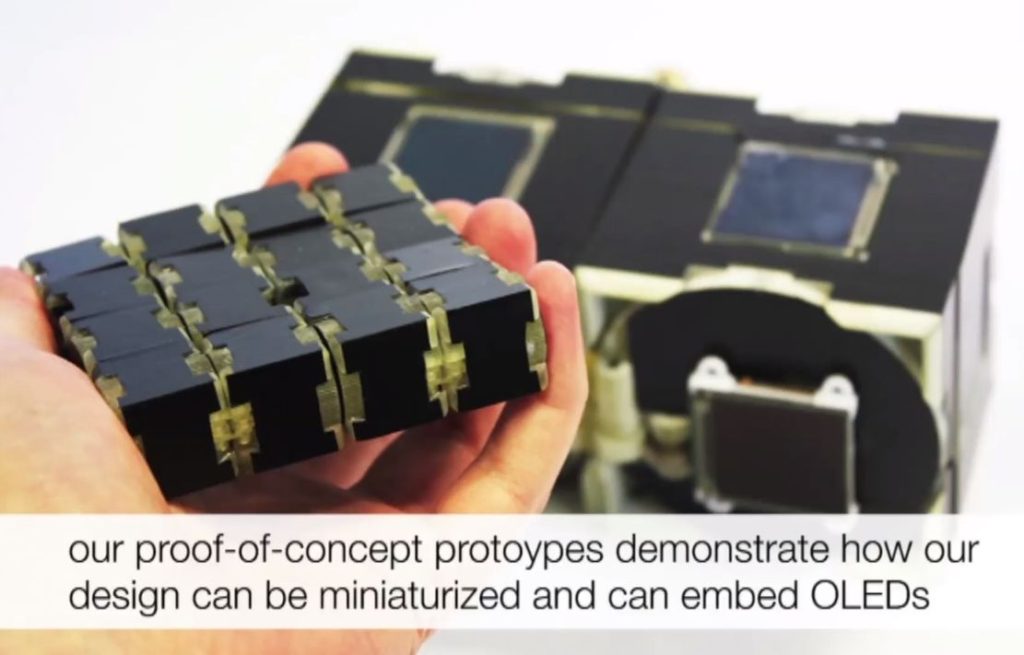 [via Engadget]