(1 votes, average: 1.00 out of 5)

Huawei Mate X2 has leaked much less than the Galaxy Fold 2, which may happen because Huawei could be preparing something else entirely. It could come up with a clamshell foldable device, like the Huawei Mate V, freshly rendered by Concept Creator for Letsgodigital. We have it detailed below.
Last I heard, Huawei was prepping a Mate 40 unveiling in October, with a foldable also in the making. We could end up with a Huawei Mate V, like the one pictured here. It's a rival to the Galaxy Z Flip and Moto RAZR 2019. An interesting aspect is that we get a quad camera lined up vertically and the line continues with a tiny strip of LED screen. It's meant for notifications rather than actual use as a display. Maybe only as a small camera viewfinder.
Other than that we get an inner screen that's supposed to be bigger than the 6.7 incher of the Galaxy Z Flip. It's got a notch at the top, kind of spoiling the general vibe. The hinge is very small and discrete, really doesn't scream novelty or complexity. I love the green version of the Mate V showcased in the video below and the video actually made the screen aligned with the camera grow on me more. There's no point in talking about specs and I imagine there's a Kirin 1000 CPU inside and the quad camera is taken from the P40 series.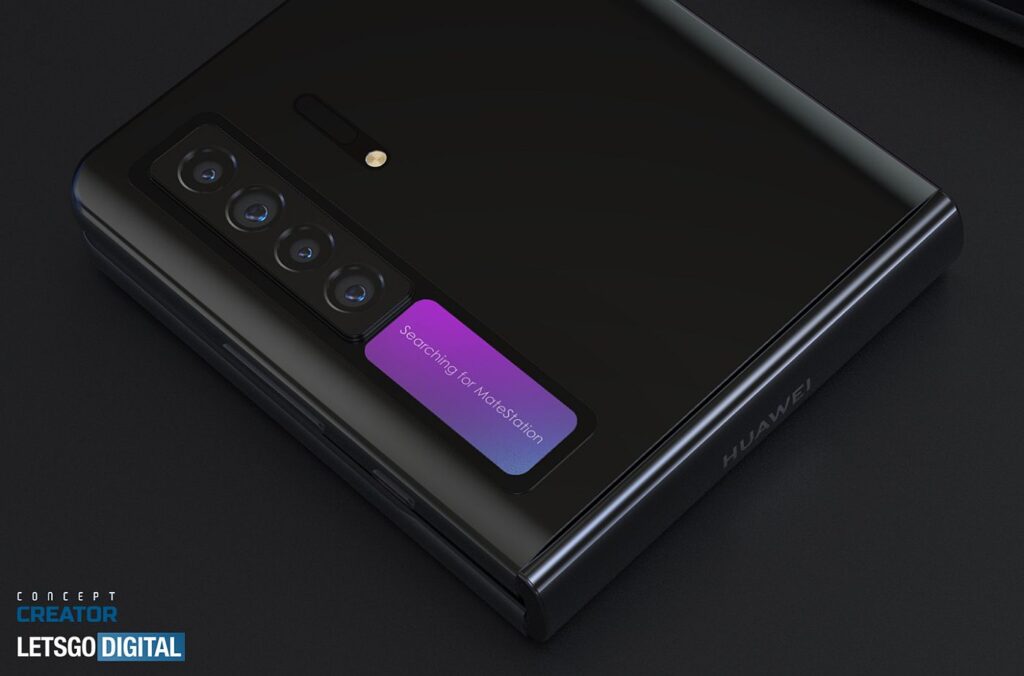 Expect a fingerprint scanner within the side Power button. I'd take this over the Moto RAZR 2019, but not the Galaxy Z Flip. We definitely need a bigger external screen.
via letsgodigital