(7 votes, average: 3.43 out of 5)

Kiarash Kia is back with a new concept phone, a model he calls the LG G LuX. I'm guessing the shots below are teasers of the device and we are to see more images in the future, once it's finalized.
The LG G LuX smartphone is a 5.3 incher with an IPS LCD panel, that supports Quad HD resolution and also has Gorilla Glass 4 protection. There's a Snapdragon 808 processor inside, a hexa core 1.8 GHz setup and at the back there's a 16 MP shooter with F/1.8 aperture and laser focus. A triple LED flash is also here and the camera does 4K video capture, as well as Full HD 1080p recording at 60 FPS.
Upfront there's an 8 megapixel selfie shooter and the device also has a 3200 mAh battery. The designer also had the idea of placing a new system of notification lights over the camera area. I have to say that the camera section looks very stylish, something like the mechanisms you'd see on an electric car dashboard. The design here is glossy and glassy, from what I can see and the bottom part is very rounded. I can't tell where the 18 karat gold fits in, but maybe that glossy back side integrates this material.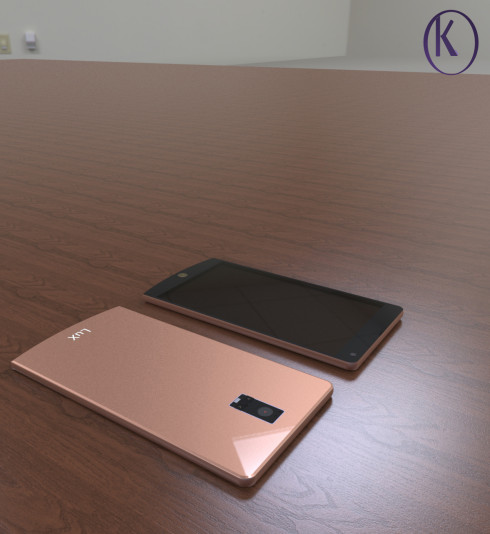 [via Kiarash Kia]