(5 votes, average: 4.40 out of 5)

I'm not the type of person to criticize designs too much, because I know there's a ton of work behind them, but I feel the need to point out some things I don't like in the design below, but there are also some promising aspects. It's called Nokia Lumia Black and it was made by designer Passante Zaki from Cairo, Egypt.
So, first the goods things: the fact the mid portion is concave, makes it easier to hold the device. The way it also curves at the top of the back looks nice, but in the end it feels a bit too much like one of those old school TV remotes, when TV makers liked to improvise with formats.  On the bad side I can't quite figure out why the designer made the icons from Windows 10 Mobile so, so very big.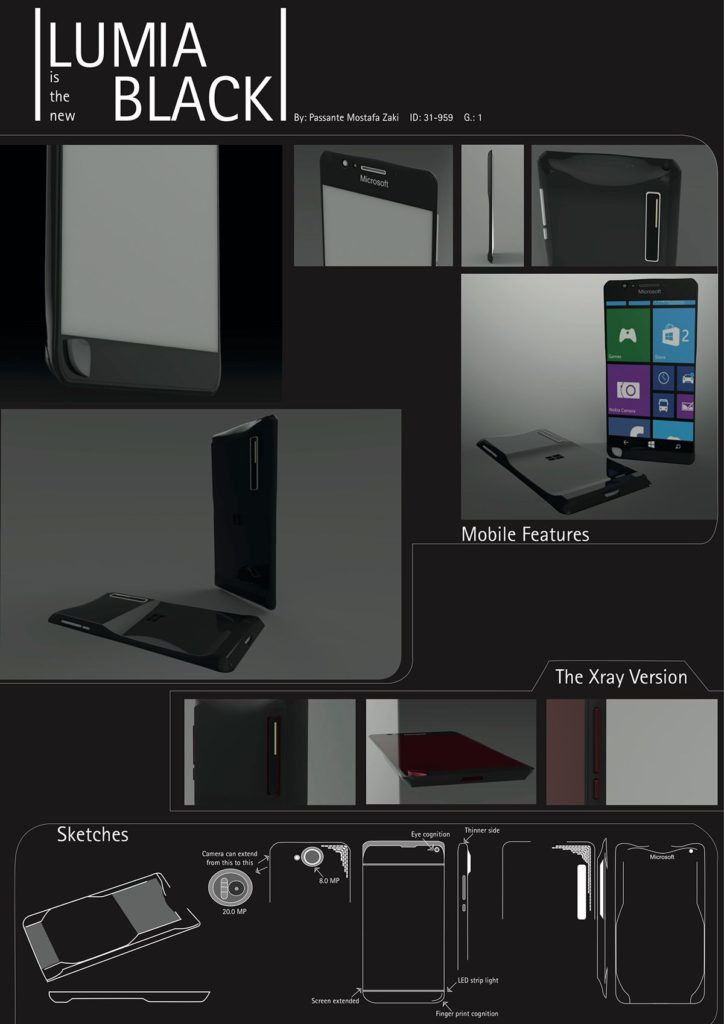 Eye recognition makes sense here, plus the 20 megapixel camera at the back, that somehow extends from an 8 MP shooter, if I understood it correctly. The main thing that this device has going for it is its unusual profile, making it feel like some artsy vehicle of sorts. The facade looks pretty basic and you know I'm a sucker for narrow phones.
Now if only the designer would include a better rendered UI, I'd take this project more seriously.
[via Behance]