(37 votes, average: 1.65 out of 5)

Although we're all about designs and renders, we love the occasional leak and what better source for that than @evleaks? Well, just hours ago we posted two interesting shots of what he calls a "South Korean curiosity".
Over the past weeks we kept hearing that LG and Samsung may release a flexible screen phone this month. So, the model pictured here, which is apparently the Samsung SM-G910S may just be a step in that direction. It keeps the design line of the Galaxy S series, keeps the device slim, but also curves it… a lot.
I guess that this is what Samsung means by a flexible display for now, but how will our fingers react to typing on a curved surface? I'm also curious if this screen flexes or no, together with the rest of the device. Fingers crossed for a material at the back that's not polycarbonate finally! Is this the first REAL Samsung Galaxy S flexible phone?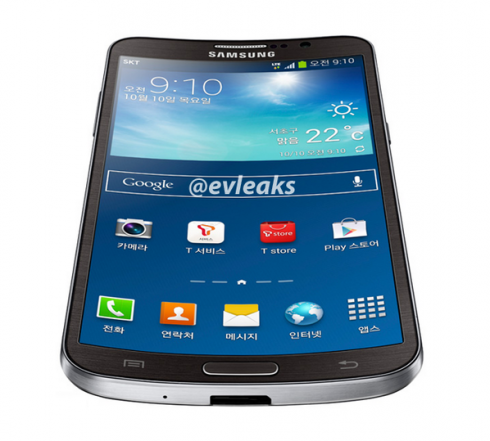 [via @evleaks]