(4 votes, average: 3.00 out of 5)

The image below is quite old, spotted on the web even before the Galaxy S6 was official, but recent rumors and leaks have claimed that Samsung will launch the actual device of this kind next year. Many companies have bragged about flexible phones, but ended up with slightly curvable ones.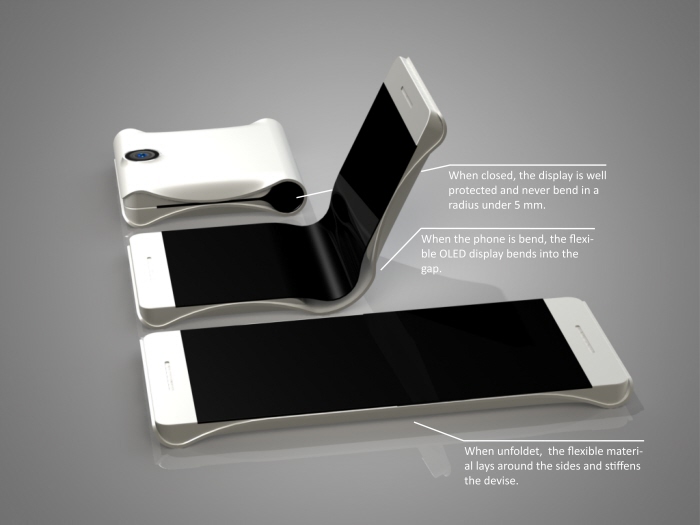 Galaxy Round was a poor experiment, while the LG G Flex was almost there and G Flex 2 stepped back in flexibility. The phone, if it's anything like it's pictured here will resemble a makeup kit, folding onto itself and turning into a much smaller device. Judging by this render, the only real flexible part would be in the middle, not the entire body of the phone.
The screen would still be an OLED, but with a special gapped area. Project V or Project Valley are names associated to this initiative and the phone is supposedly built to withstand thousands upon thousands of closing and opening movements, without damage to the folding part. The key here is using a metal mesh touch layer integrated into the display, instead of the indium tin oxide film, that deteriorates when bent.
[via Behance]