(6 votes, average: 4.17 out of 5)

We and many other people thought that the Samsung Galaxy S10 was a big hit when it first came out, on account of the upgrades it offered from the Galaxy S9. The sales are underwhelming apparently, so the Galaxy S11 will have to be truly impressive. Many sources are speculating that Samsung will get rid of all notches, cutouts and buttons, to offer us a slab of glass.
That's what AndroidLeo proposes with this concept phone, aptly named Samsung Galaxy Phoenix Edge. It's got a 5D curved display, with feels like a pebble taken out of the river. It's aerodynamic and hydrodinamic, with a curved facade fully made of glass. This feels slippery just by looking at it. There are no longer chins, foreheads, side bezels, just screen.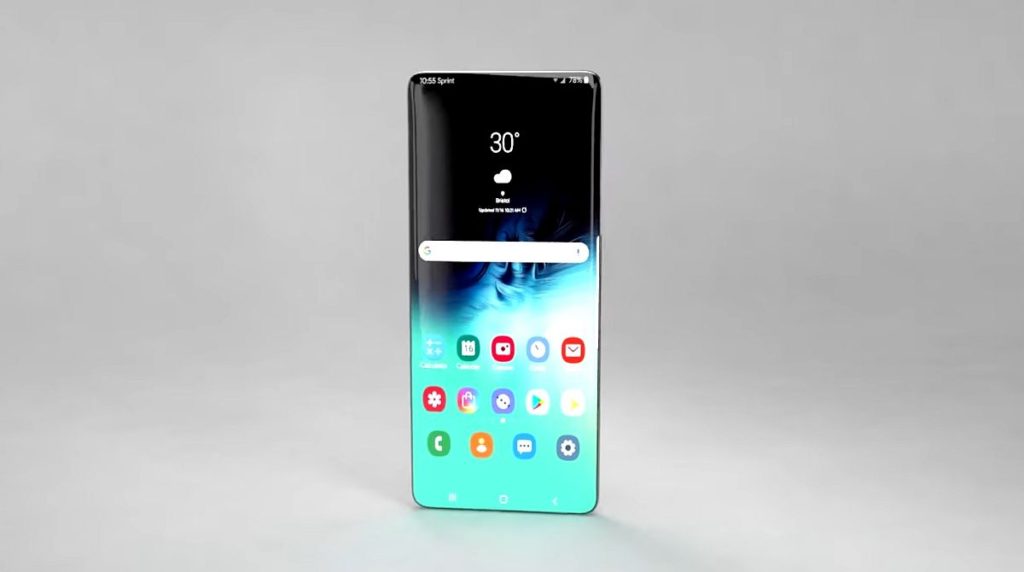 The camera somehow goes back to the horizontal orientation, perhaps to differentiate from the Note 10 and the handset seems incredibly slim. I imagine that all sensors, fingerprint, light, face unlock and the front camera are embedded in the 6.8 inch screen. Buttons are replaced by gestures and ports by wireless interaction. On account of the slim case, the camera will protrude a bit.
I noticed that the S10 and Note 10 toned down the side curves a bit. Are they going to make a comeback on this model? Seems so… I can't help but feel this may end up a slippery device.
[via AndroidLeo]