(1 votes, average: 5.00 out of 5)

The odds of having a Samsung Galaxy S9 that adopts a notch like the iPhone X are very slim, but stranger things have happened over the years. Till the S9 comes, there's an interesting concept that came up today, courtesy of Science and Knowledge. It's called Samsung Galaxy x8 (2018) and it actually has a notch at the top of the front.
This is basically a response and rival for the iPhone X and it features an elongated body, with a horizontally oriented dual camera and a very curved and narrow bezel screen upfront. Actually, the format of the front panel takes me back to the Huawei Honor Magic a bit. I see there's a fingerprint scanner embedded in the display, possibly with Synaptics technology.
Samsung Galaxy X8 has an aluminum frame and a front and back glass panel with the new Gorilla Glass 6 protection. The device is IP68 certified, against water and dust and it's got a Super AMOLED Full HD+ screen. The screen is a 5.8 incher Infinity Display panel with the trademark notch in the mix. The aspect remains 18.5:9, just like the Galaxy S8 and probably the S9.
There's a Snapdragon 845 CPU included here and the one good thing I found here was the fact that there's no ugly frame around the edges, like the iPhone X one.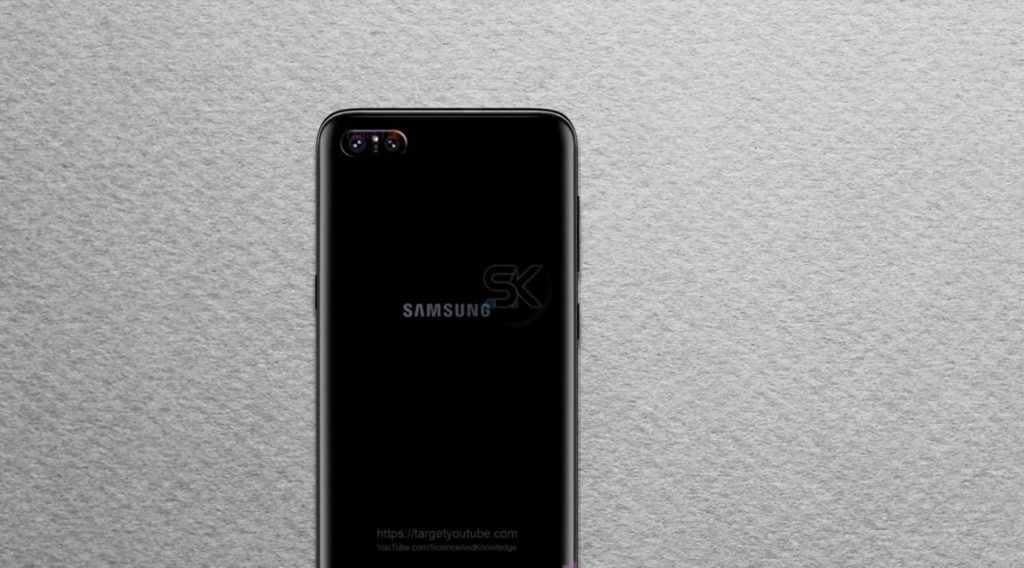 [via Science and Knowledge]