Sony hasn't been launching Compact series phones for a while now, well, actually they are but without the name. Sony Xperia 5 unveiled at IFA 2019 last fall was in fact a bit of an Xperia 1 Compact. Now we're waiting on the Xperia 5 II to deliver a similar approach: a smaller Xperia 1 II. What you see here are renders created by Concept Creator and Letsgodigital for your viewing pleasure.
While being an Xperia 1 II successor, this is also an Xperia 5 successor, so it should keep some of its elements. The audio jack is expected to return, just like it did on the Xperia 1 II and Xperia 10 II. A compact design is in the cards, so it's unlikely the diagonal will go past 6.1 inches or so. The new design coming from Concept Creator shows a centered triple back camera, with an extra sensor above and also the LED flash placed at the top of the back.
The selfie camera is now housed in a punch hole, discretely integrated at the front. Screen bezels are even more minimal and the device's edges are curved. The overall format remains long, probably 21:9 in aspect and the camera doesn't seem to protrude. Interestingly we also get Zeiss optics here. Even though a 6.1 inch screen is expected, there are rumors we may even end up with a 5.8 inch or even 5.6 inch device. It's also possible that front camera will get an upgrade from the usual 8 megapixel sensor to a higher res one, at last. We expect a Snapdragon 865 CPU inside, at least 8 GB of RAM and a 4000+ mAh battery.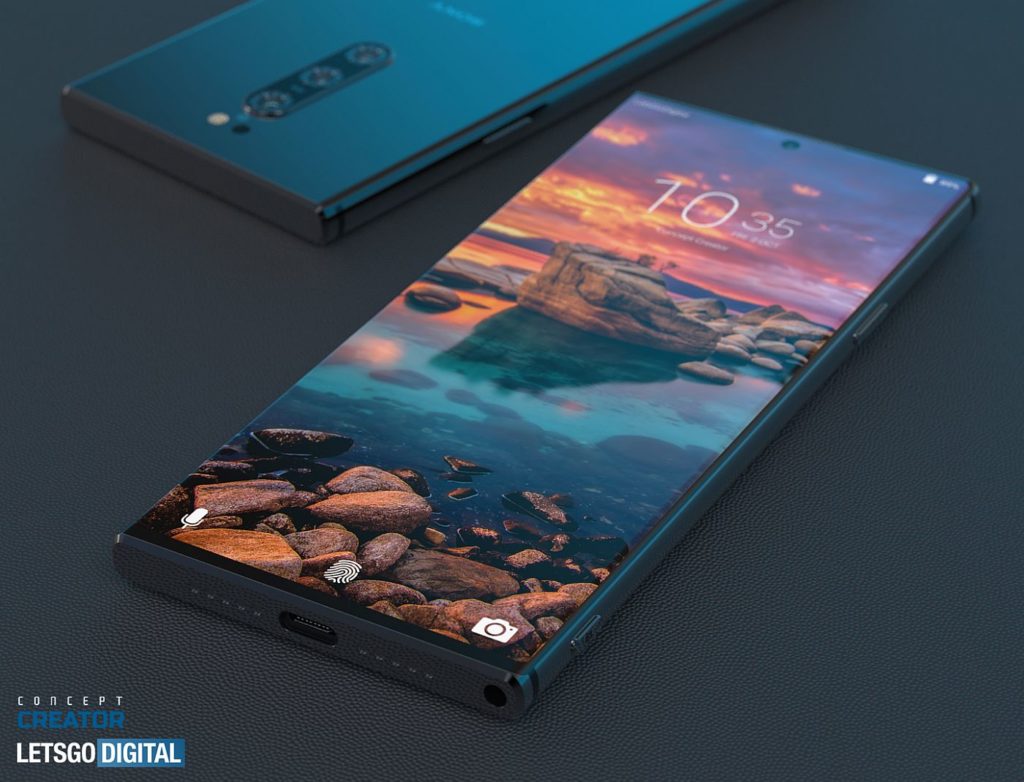 5G is definitely here, making this one of the most compact 5G phones on the market, at least diagonal-wise. It should also have 256 GB of expandable storage and a case made of glass and metal. Compatibility with other Sony products should also happen, like operating a Sony Alpha Camera remotely and also compatibility with the PS4 DualShock 4 controller. We expect an IFA 2020 unveiling in Berlin, in case the show happens, with the pandemic and all.
The price should be around 800-900 euros for the Xperia 5 II. By the way, very realistic video for this concept, I'd say.