(4 votes, average: 2.25 out of 5)

We've seen the iPhone 7 in renders, hands on shots, pieces and components, accessories and dummy units, but today we're treated to a preview style hands on. However, don't go imagining it's the real thing. It's probably a very, very well made dummy.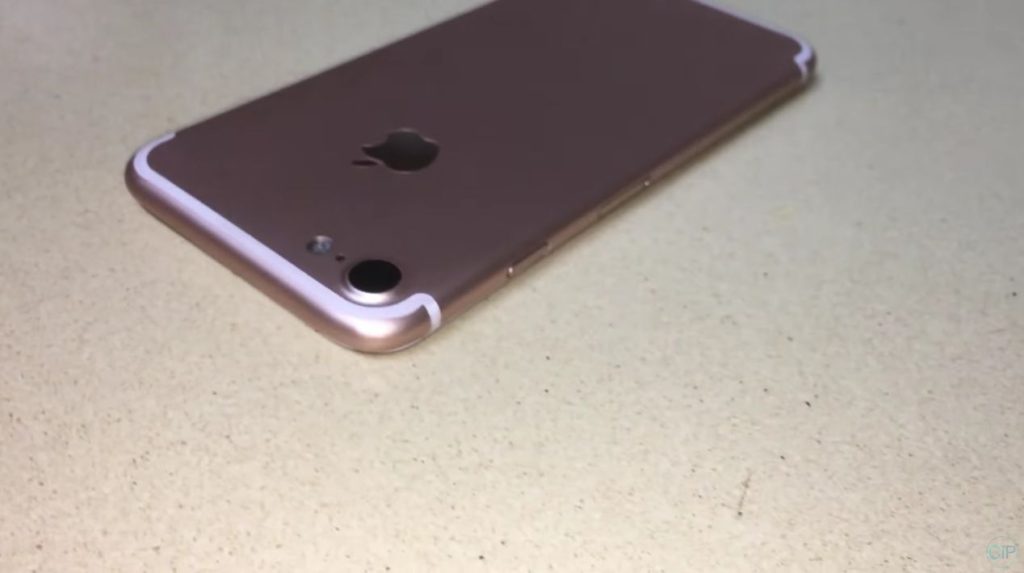 There's also a metallic texture here, but it shines in an atypical way compared to regular iPhones. The antenna cutouts look nice, at the top and bottom and the profiles are quite slim. The camera seems to get bigger every time I see it, with that big protrusion. We see there are dual speakers at the bottom and the audio jack is gone.
I know we don't learn anything new from this video, but we're about 30% closer to feeling the actual feel of the iPhone 7 body in our hands vicariously through this clip. I have to admit that this device could look better without those antennae, but maybe next year…
[via ConceptsiPhone]