(10 votes, average: 3.90 out of 5)

A good sign that an object is pure quality is how fast it gets from prototype phase to preorder. The Moment Smartwatch is a bracelet or better said the kind of smartwatch you thought about, when you imagined such a device years ago.
This model comes with a 0.9 mm edge and uses a stainless steel high end wristband, that offers a 360 degree multipoint touch experience. The display offers 150 DPI electrophoretic screen, one that covers the entire surface of the device. Momentum Labs claims that the surface area of the device is as big as the one of a smartphone. This stylish accessory offers about 30 days of battery life with one charge and integrates a full QWERTY keyboard with number row on the touchscreen.
This smartwatch also adds extra features via Snapware, which are pretty much modular features, from the maker and third parties, that add new functions. If you have a look on Kickstarter, you'll learn that the project earn 4 times more than the needed $100k it needed to get made. The Moment Smartwatch uses a 1.73 inch 150 DPI screen, with a resolution of 320 x 240 pixels, a TI Tiva C Series ARM Cortex M4 processor, a nine axis digital motion sensor and a multi point gesture enabled UI.
There's a 820 mAh battery on board, this model is water resilient and its final weight is less than 100 grams. Brilliant? Preorders are done here.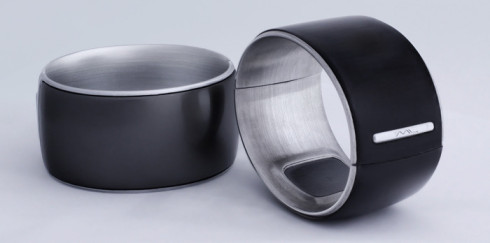 [via Momentum Labs]