Just as everybody is hyping up about the approaching launch of Cyberpunk 2077, we've stumbled upon something even more exciting. It's the so called PSP5, a PlayStation Portable concept, shown running PS5 games. We have a gander at it below, apparently known as PlayStation Orus or PSP Orus.
Sadly we don't know who the creator of this fine piece of work is, but the source is quoted below. The follow-up to the PS Vita appears to be an edge to edge screen device, which keeps the physical buttons on the sides and they seem cut into the screen. Much like punch hole selfie cameras on phones, I'd say. We also get shoulder buttons and a totally rounded format, which looks rather finger friendly. The button sections are separated from the actual display by a sort of oval cutout.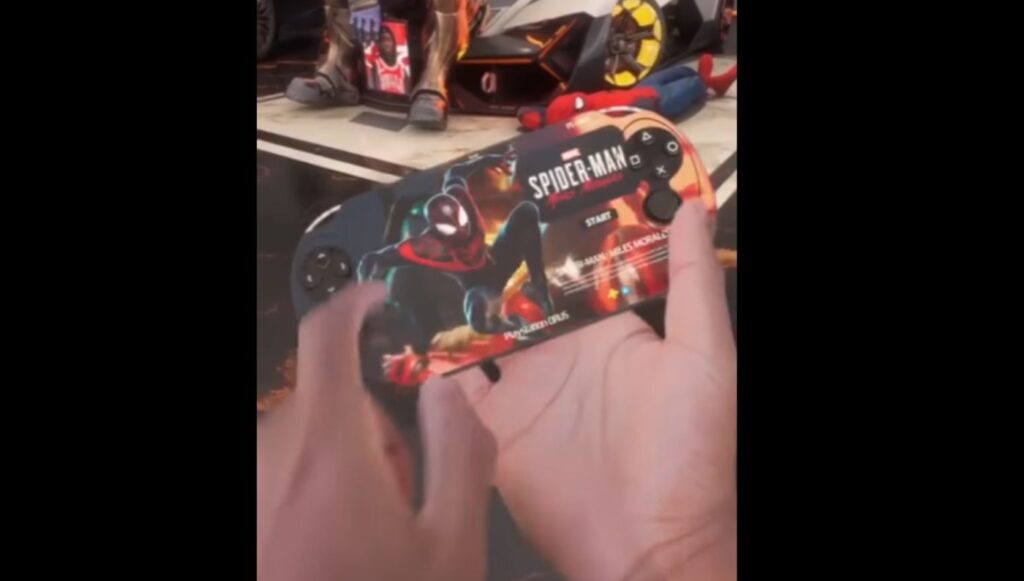 The graphics are PS5 worthy, or at least PS4 level, at least at first sight. It would be very hard nowadays to crack the mobile gaming market, with powerful gaming phones that dominate the market, with crazy accessories like the ASUS ROG Kunai and TwinView Dock. Lenovo is making one, ZTE a bunch, Xiaomi has a few Black Sharks and ASUS ROG Phone has reached its third generation. Nubias are also well loved by the public. Then there's the Nintendo Switch, which is due an upgrade anytime now.
Not to mention the iPhones and iPads… PS Vita was a flop, that got revived a bit by its indie catalog and the ability to connect to the PS4, but in the end it was indeed less than expected. What we need is a bigger and brighter screen, more processing power and maybe gimmicks like AR.
We covered more PSP Phones here.
via PS5