(22 votes, average: 2.95 out of 5)

Microsoft Zune Phone has been rendered once or twice before, but given the amount of changes that MS is going through, that's the least of their concern. Also, Zune has become a taboo brand, but let's indulge designer Thanh Nguyen and check out this concept phone.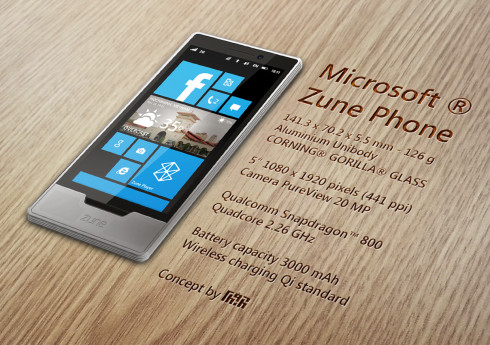 We're dealing with a Microsoft Zune smartphone with a 5.5 mm waistline, making it the thinnest handset with Windows Phone ever. It weighs 126 grams and relies on a aluminum unibody design, while inside there's a Qualcomm Snapdragon 800 CPU and a 3000 mAh battery. This model supports wireless charging with the Qi standard and it comes with a 5 inch Full HD display and a 20 megapixel Pureview camera.
The only thing that bugs me is the fact that this Zune Phone reminds us of the first Windows Phone devices, like the Samsung Omnia 7 or the LG Optimus 7. It's still much sexier and slimmer than those units and a good thing is that it doesn't borrow anything from the Lumias. Isn't this model a bit too narrow to fit enough tiles on the screen?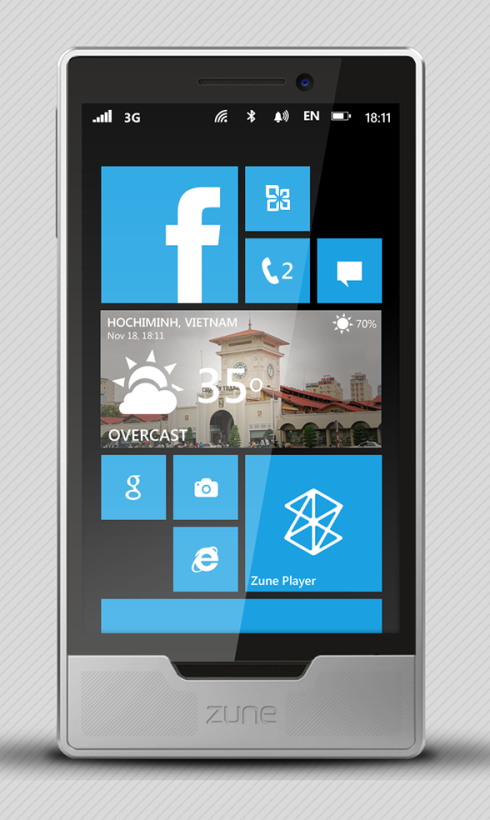 [Via Behance]