(2 votes, average: 3.00 out of 5)

The past year has been excellent for Nintendo, that scored huge in Switch sales, so it's only logical one wonders what comes next. Why, the Nintendo Switch 2, of course. No leaks, no plans, nothing has been unveiled, but the lovely folks of Curved/Labs are ahead of the curve, already working on it, in concept form. Meet the Nintendo Switch 2!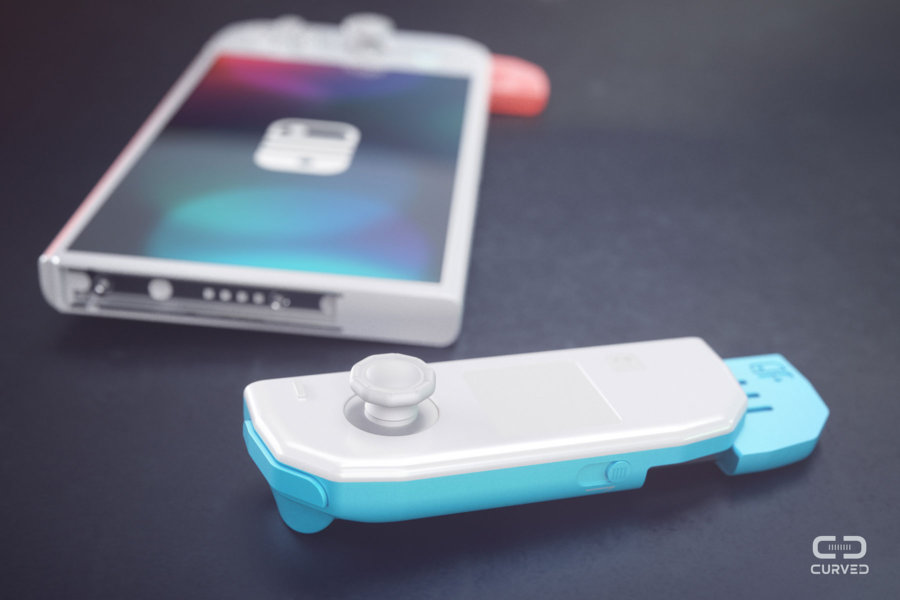 Launched in March 2017 and selling 18 million units, the fixed/portable console has really become a hit and a landmark in gaming history. Still, in spite of its success, it can improve in some areas. The revised Switch comes with a 7.3 inch touchscreen display, that offers a 1280 x 720 pixel resolution. The operating elements have also been enlarged by 10%, so even the bigger hands can interact with them properly.
Extendable rails are attached to the Joy Cons, so they can easily be enlarged and hooked together. The 4 buttons have been replaced with a touch panel, so there's no more arrow buttons, which kind of makes sense. The core format of the first Switch is kind of kept, if I'm being honest. Curved/Labs made the fold out kickstand more robust and resilient, offering the console extra support when it's set up.
An USB Type-C cable can also be connected in this mode, thanks to a new connector position. Nintendo Switch 2 uses the supplied cover for protection, so you don't need to buy a separate one. It has the welcome extra of an E-Ink display or keyboard, which can be integrated within the protective cover. Specs aren't very detailed by the designers, but we do know that the device comes with an Nvidia Tegra X2 of sorts, plus 64 GB of storage and microSD card slot.
If you ask me, a higher resolution like Full HD or maybe Quad HD would've been gold. Great concept though.
[via Curved/Labs]